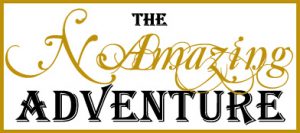 Welcome to my stop on the NAmazing Adventure, a blog hop featuring over 60 New Adult authors, and prize packs that include ARCs, signed books, gift cards, swag, and more! If you're not sure what the NAmazing Adventure is, please click here to start from the beginning and read the complete rules on the NA Alley website. Now let's get this journey on the road!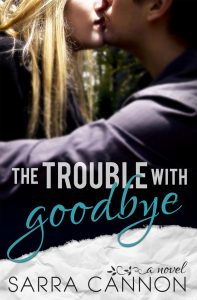 THE TROUBLE WITH GOODBYE
Two years ago, Leigh Anne Davis shocked everyone in tiny Fairhope, Georgia when she broke up with her wealthy boyfriend to attend an Ivy League university a thousand miles away. At school, she finds a happiness and independence she's never known.
Until one terrifying night takes it all away from her.
With no place else to go, Leigh Anne heads home to reclaim her old life. A life she worked so hard to escape. On the outside, she seems like the same girl everyone has always known. But deep inside, she's hiding a terrible secret.
That's when she meets Knox Warner, a troubled newcomer to Fairhope. His eyes have the same haunted look she sees every day in the mirror, and when she's near him, the rest of the world fades away. But being with Knox would mean disappointing everyone all over again. If she wants to save what's left of her old life, she has no choice but to say goodbye to him forever.
Only, the trouble with goodbye is that sometimes it's about courage and sometimes it's about fear. And sometimes you're too broken to know the difference until it's too late.
Q: What is the name of the small town in Georgia where Leigh Anne and Knox live?
A: Fairhope
Got that jotted down in your quest scroll?
Great, because you'll need it for the quiz at the end of this quest! And remember, you must complete ALL SIX quizzes to be eligible for a prize pack.
But wait! You have a chance right now to win a free ebook copy of The Trouble With Goodbye!!! Just follow me on Twitter or Facebook or tweet about the giveaway through the Rafflecopter below. Five winners will be chosen and notified on Monday, July 22nd!
Thanks for stopping by. Ready to move on?
Click HERE to go to the next stop on your adventure!!!!!