I'm so excited to announce that I'll be the featured guest tonight on the NOOK Press facebook page, answering questions about self-publishing!!!
I almost freaked out when I saw this on my NOOK press self-publishing dashboard: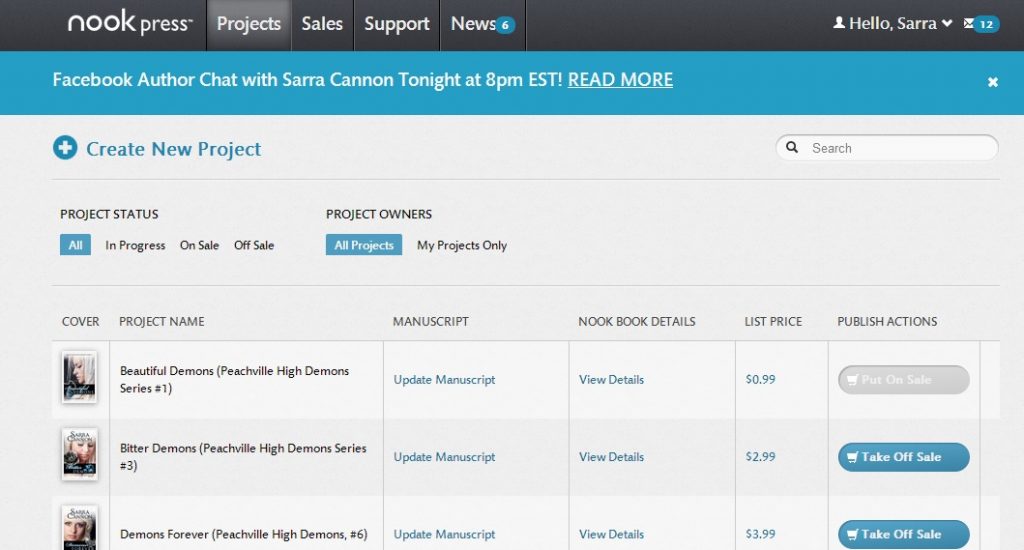 Seeing my name up there where everyone can see it made me find kind of famous for a few minutes!!! HAHA!
Anyway, I know I have lots of readers who are interested in writing their own novel and self-publishing it, so this is your chance to come ask questions. Hope to see you there! To attend, simply visit the NOOK Press FB page at 8 PM eastern time tonight for a one hour chat!