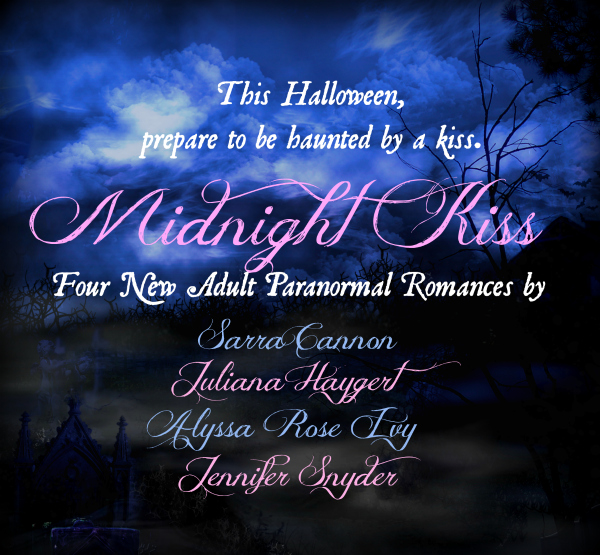 Guess what? I've been working on a super secret project! MIDNIGHT KISS is a collection of 4 New Adult (College age) Paranormal Romances from bestselling authors Alyssa Rose Ivy, Juliana Haygert, Jennifer Snyder and ME!
I can't give away too much about it just yet, but I will tell you that this novella ties in to the Shadow Demons world! It's a great story I know you guys are going to love. It's something I have been wanting to write for a while!!! Also, if you haven't discovered the work of these other authors yet, I think you'll want to check them out. Their writing styles and subjects/books are similar to my own, and it has been amazing to work with them!!
A cover reveal and more information about it will be coming soon! My story in this collection is titled AFTER MIDNIGHT, and I can't wait to tell you more about it! Go to my Facebook page today and comment on the teaser pic to enter to win a free ebook of your choice from my backlist!