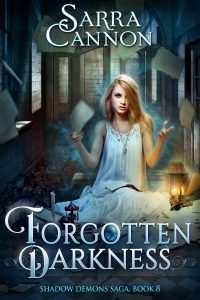 Can love forget?
The battle against the emerald priestess turned the peace at Brighton Manor into ashes. Lea and Aerden are prisoners in the King's City. Jackson is out of his mind with grief and anger. And Harper—the one who once united them all—is gone.
Before they can regain their freedom and find their way back to one another, they will each have to face their past and fight to claim a better future.
But for one of them, it may already be too late.
Amazon  |  Amazon UK  |  Barnes & Noble  |  Google Play  |  iBooks  |  Kobo
I'm so excited for you guys to read this next book in The Shadow Demons Saga. There are a few things in this book that are game changers for the rest of the series, and I'm going crazy waiting for you guys to read it and see what happens. I hope you enjoy the book!!