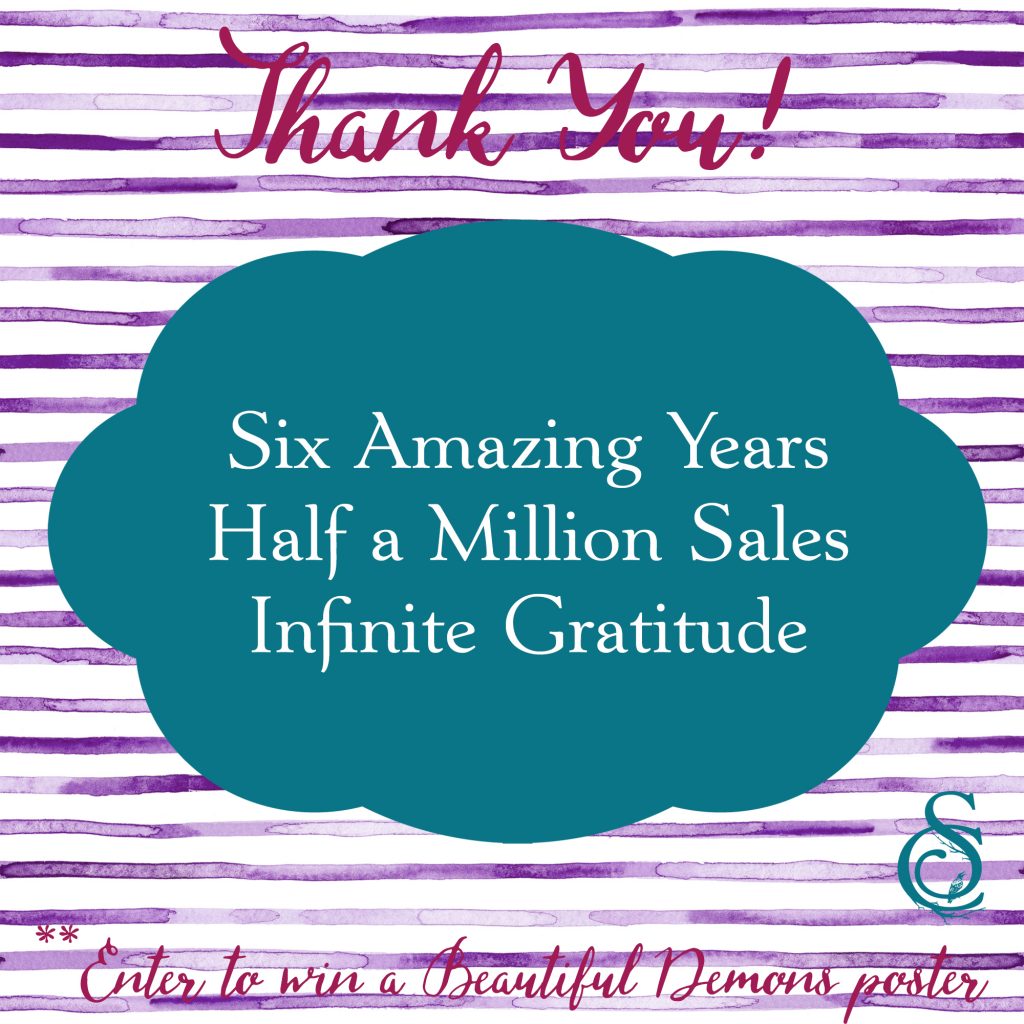 Happy Book Birthday to Beautiful Demons!!!! It was exactly six years ago today that my very first novel was published. I was excited and so in love with Harper and the story I had created, but I had no idea that Beautiful Demons would resonate with so many people! My first full month, I sold something like 59 copies of that first book, and I was on cloud nine! Someone was reading my book!! Of course, I knew back then that it was mostly friends and family, but I didn't care. I had done something wild and free by quitting my job as a teacher to become a writer, and on October 29, 2010, I took another huge risk by skipping the then "normal" route to publishing (getting an agent and a traditional publisher) and doing it on my own. That day changed my life forever!!
Six years later, I have written and published around 18 books, with another book coming in just over a week. I have sold over half a million ebooks. Sometimes, it's all just a little tough to believe! This journey has been incredibly fun, difficult at times, and a learning experience every single day, and I wouldn't trade it for anything. I am so grateful to each of you for supporting my work, being there when I needed an extra bit of motivation, for hanging in there until the next book was published, and for spreading the word to your friends about my stories. None of this would be possible without you guys, and I hope you know just how much you mean to me!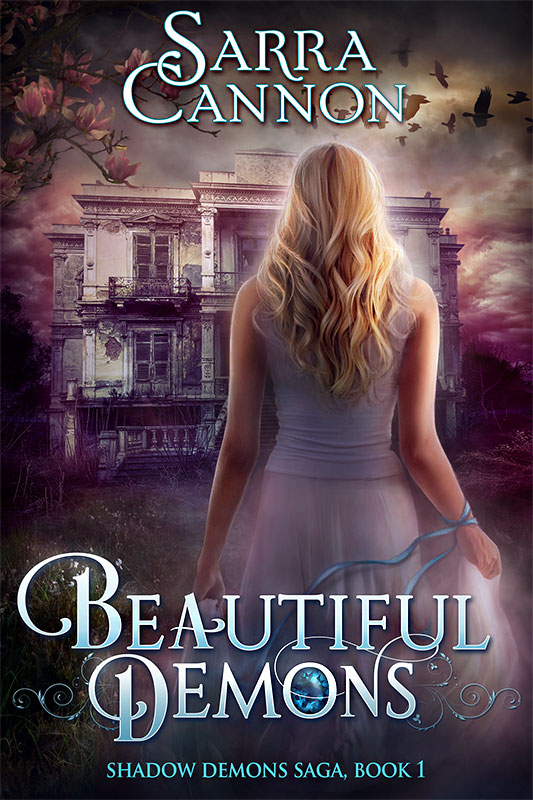 As a huge thank you, I'd like to run a special giveaway this week. I've ordered a limited print run of Beautiful Demons posters. These posters feature the amazing artwork of Raven, the cover artist who recently re-imagined the entire Shadow Demons Saga (and has just signed on to do my next series as well, yay!!!!!). I'm giving away 20 copies of these posters, signed by me. The posters looks just like the book cover, except they will not have the writing on them, only the artwork and my signature. (And will be 11×17 in size) The contest is open Internationally and will run from now until Friday, November 4th. A winner will be announced sometime before 8PM EST on Friday 11/4, and posters will be shipped out sometime in the next 4-6 weeks following the close of the giveaway. To enter, leave a comment here on my blog or on my Facebook page letting me know how you first found my books and what you're most looking forward to coming up. Good luck, and thank you for always being there for me and continuing to believe in my journey. I love you guys!!!
**P.S. For a chance to win one of 5 bonus posters, join my new Facebook Fan Group – Sarra Cannon's Coven. I'll be giving away 5 extra exclusively to members of the Coven!