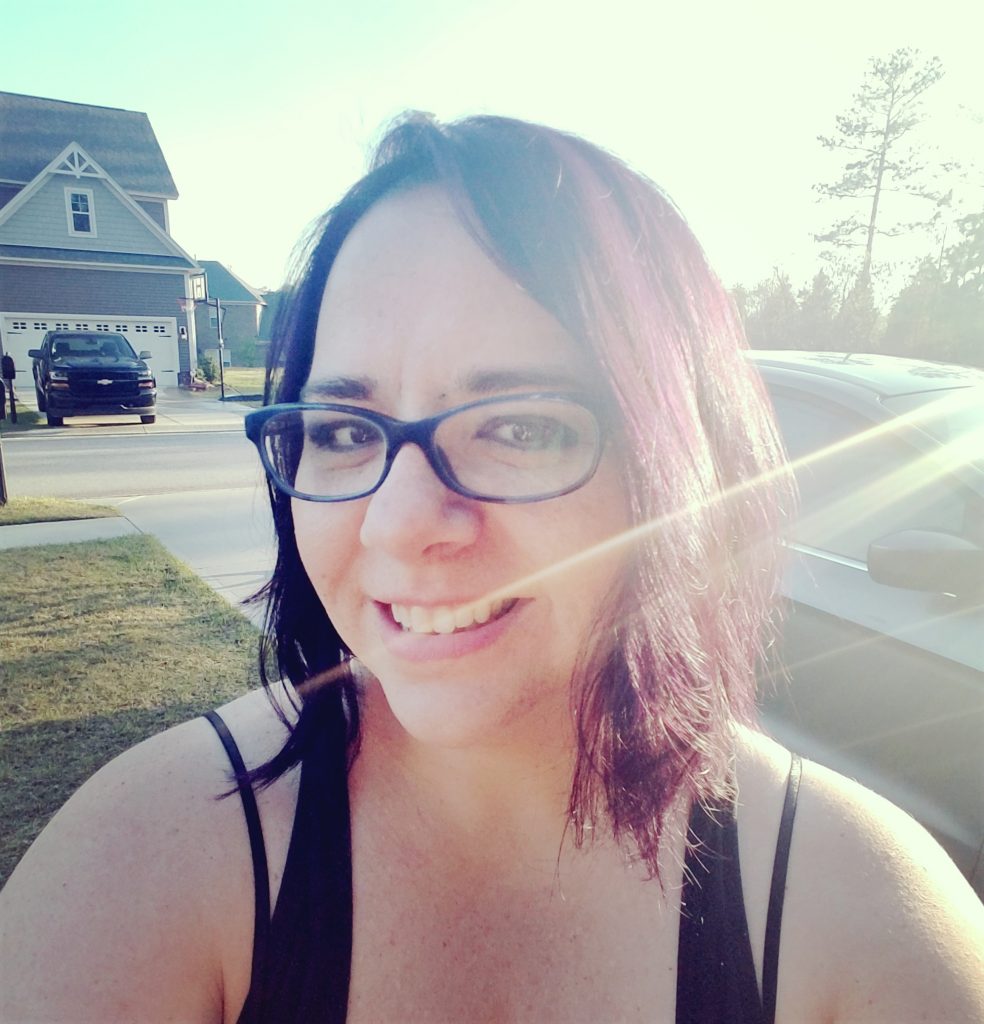 My Dearest Readers,
I'm here. I know I haven't been around much on social media for the past month, but I wanted to let you all know that I'm still here. I'm still writing. I'm still doing my best.
I've been thinking a lot over the past few days about what I wanted to say to you all when I came back after a much-needed break from most of my social media, and I found out that it's really complicated. I have some pretty heavy things going on in my life, but they are also intensely personal. On one hand, I would not be where I am today without each one of you believing in me and taking a chance on my work. I want to give frequent updates so you know I'm thinking of you and that I respect you.
On the other hand, being so open and accessible has lead to me getting almost daily emails from people saying they are "disappointed" in me or asking if I have any clue how long they've been waiting for the next book? Or worse. And trust me, when I'm having a rough day and struggling to even get out of bed, emails that attempt to make me feel ashamed for my writing pace are not particularly helpful.
At the same time, I've always been an open person. I want to be close to my readers, because you guys mean the world to me. I don't want to shut myself off and become a social media robot. I want to find a way to let you know why the books are coming slowly without coming across as being dramatic or complaining when I know I'm incredibly blessed.
So, here I am. The only thing I can do is be myself and be honest. This could get long, so grab a cup of coffee and hang in there with me. 🙂
One of the biggest struggles I've faced over the past year is realizing that I care WAY too much what other people think of me and what they expect from me. One of my greatest fears is disappointing everyone around me, which ironically leads to an awful lot of self-sabotage. I crumble under the pressure of trying to please everyone, because let's face it, you can NEVER please everyone. And somewhere in the midst of trying to please other people, I totally lost my own joy.
It's a very strange thing to make a living doing something creative that you are passionate about. In many ways, it's a dream come true, and I often wake up so full of gratitude that I'm brought to tears. But the strangeness comes in with the money and business side of it. When I first started writing and publishing my own books, I didn't realize I was also signing up to be an entrepreneur and a businesswoman. I just wanted to write books I thought were cool! I never intended to burden my creativity by demanding that it also pay the bills, but it turns out that is just part of the deal.
The more successful I became, the more I realized I had to really pay attention to the business side of my writing. Better covers, better advertising, mailing lists, giveaways, social media. It can be fun, but it can also be exhausting. And for someone who has struggled for a long time with comparison and never feeling "good enough", the business side of being an indie author has been emotionally difficult. It's a constant roller coaster in more ways than I can possibly explain in a single post.
When I first wrote and published Beautiful Demons, I still had so much to learn about writing. (Still do and probably always will.) But I had something back then that I was beginning to lose sight of over the past year or two—pure joy. I wrote that story because it was fun and exciting. I had no expectations of sales. I simply fell in love with Jackson and Harper and the crew, and I just wanted to spend time with them. The story unfolded like an adventure, and although it wasn't always easy, it was almost always exciting.
I can't tell you exactly when it happened, but at some point, bit by bit over the past couple of years, the stress started to outweigh the joy. Having fun writing was replaced by worry over every sale and deadline. Joy was replaced by marketing and trying to figure out why some algorithm change was affecting my sales the way it was and how the heck I was going to recover from it. The words that used to flow freely from my fingertips were drying up, because I was allowing the stress of the business to rule my brain. I would sit down to write and immediately start to doubt myself. The words wouldn't come. I would go online to talk about it with fellow authors and end up comparing myself to people who were writing five thousand words a day and publishing seventeen books a year. I couldn't keep up.
I. Was. Going. Insane.
The more I pushed and tried to force the stories to hit deadlines and make everyone happy, the more I fell apart. I absolutely wasn't willing to put out a crappy book just to hit a deadline, so I was stuck. Combine that with some health issues that put me in the hospital, and I was toast. Something was going to have to change, or I was going to lose everything I had worked so hard to build.
That's when I decided to stop looking outward for validation or comparison or advice and to start looking at myself. I looked at my own past and my reasons for believing the things I believed about myself, and I found some truths that slapped me so hard, they left bruises. Abusive relationships, negative self-image, years of caring more about everyone else's happiness to the detriment of my own. Never feeling worthy or good enough. I had a choice. I could do the hard work of sorting through memories, setting boundaries some people were not going to like, and trying to figure out who I truly was underneath all the mess, or I could ignore it and try to push harder to be something I wasn't.
I guess it wasn't much of a choice. Live or die, really. I chose life, but the journey back to my joy has been a full year's battle. I'm talking life-shattering realizations, painful losses that felt like deaths, and many of those all-out, messy sob sessions that leave you totally wasted for days. I won't go into all the personal details of it, but it's been both the most difficult and the most necessary thing I've ever done.
Oh, and believe me when I say that it isn't easy to write and be creative when you're doing the kind of soul-searching work I've been doing. For those of you waiting for the next book in any one of the series that are still ongoing from me, this probably isn't what you wanted to hear. BUT, let me also tell you this…My books are not just words on a page that are completely disconnected from who I am. They are a part of me. What I believe and who I am is all right there in the pages of my books.
There is a large piece of me inside Harper and Parrish and Leigh Anne. They are not me, and yet they are parts of me or who I wish I could be. If I didn't take the time to go through this year of self-discovery and healing, there is no way I could write the kinds of characters I'm destined to write. I will be a better writer because of what I've gone through over the past year. I know it in my soul.
So, what does all this mean in terms of release dates? I'm honestly not sure. I try to write every single day, but I want to make sure that when I'm writing, I'm loving it again. Writing is my true passion. It's what I know I was born to do, and because of that, it's worth it for me to ease back into this and do it right, even if that means disappointing some of you in the process. For a long time, when I sat down to write the words simply wouldn't come, but now, the words are starting up again. They aren't exactly flowing, because I'm still a work in progress myself, but I'm doing the best I can. I'm like a recovering stress addict venturing back into the world that almost killed me when I wasn't strong enough to handle it.
I'm so much stronger now, but there are still days when I have to fight for my joy. There are still days when the "why is it taking so long" messages make me want to cry and crumble under the pressure and fear that no one will wait for me to be ready. But there are also days when I feel that familiar tug of the story and the characters who just want me to come out and play with them for a while. There are days when I get lost in the story and I don't worry what other people think or expect of me. I just write for the joy and fun of it, rather than for money or expectation. Those are the good days. I hope there are lot more of those kinds of days in my future.
The legendary musician, Miles Davis, once said, "Man, sometimes it takes you a long time to sound like yourself." That quote means something important to me right now, because I am in the process of finding my most authentic voice. It's taking time, but it's so incredibly worth it.
I'm not telling you all of this to validate my absence or make excuses. I'm telling you because I think this type of stress and burnout is all-too-common in today's world. We see the highlight reels of people's lives and we compare ourselves to that perfect, but often false, image. We chase recognition and fortune and fame, even when it's killing us. We push ourselves to be what everyone else wants us to be, but along the way we forget about what we want. We deserve to have joy in our lives. Not because someone approves of us or because we are "good" by someone else's judgment, but just because we ALL deserve joy.
I'm also telling you this so you'll remember that authors are human, too. We create worlds out of our imaginations for a living, which is super cool and amazing, but we are also just regular people with families and mortgages and painful pasts that sometimes bubble to the surface at the most inconvenient times.
I have no idea how much longer it will take for me to finish Beyond The Darkness or Sacrifice Me or Fate's Surrender. I can't promise anything in terms of release dates or order of release. All I can promise is that I am here, and I am working to be a better writer and a better, happier person every single day of my life.
And I hope that when the next book does come—and it will—you'll all still be here cheering me on.
Much love to you, whatever you might be going through.
(Oh, and P.S. I love getting messages from you guys. I love the support and encouragement. It's the judgmental, shaming kind of ones that are sometimes a bit tough to swallow. But keep writing to me. It means a lot!)