Oh my goodness, you guys, it's finally on its way!!! I know you've been waiting for this announcement, and I am so happy to finally be able to officially announce that Beyond The Darkness, Book 9 of The Shadow Demons Saga, is coming JANUARY 22, 2018.
Here is the incredible cover that I've been dying to share with you. Artwork is by the very talented Ravven.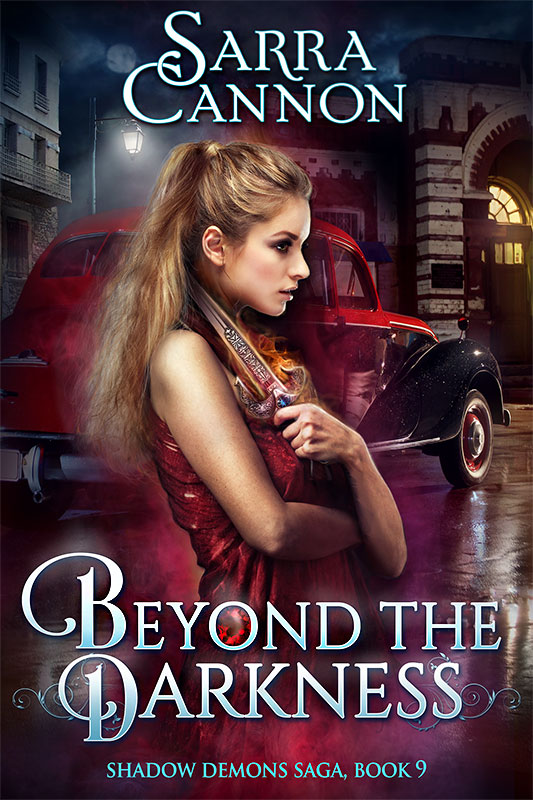 What do you think?? I am so in love with this cover, and it gives you a good hint about which priestess Harper will be meeting next… 😛
There will be more teasers, an official description, and hopefully a preorder coming at the beginning of the year, but for now, I just wanted to let you guys know for sure that it's coming January 22!!
As many of you know, I sincerely tried to get this book out before the end of the year. Some vendors close to new submissions by December 11, and since I simply can't rush the editing process on this book, I just don't think I can make it. In the end, I decided to take my time with edits, beta readers, and all the behind-the-scenes proofreading that will make the book the absolute best it can be for those of you who have been waiting for it!
So, for now, go ahead and add the book to your To-Read list on Goodreads, mark the date in your calendar, and help me celebrate this long-awaited announcement!!!

I don't have an official description yet, but here is a little teaser snippet. (Warning: If you haven't read Forgotten Darkness, this is going to be a little spoilery! It's a good time to catch up before January's release!!)
"It wasn't bad enough that the Emerald Priestess had taken me from my home and repeatedly tried to wipe my memories. That she'd tried to brainwash me into believing I was one of her many daughters.

No, she'd dragged me into the past. The one place no one would ever think to look for me.

The one place where I would be trapped with no hope of escape…"
In the comments, let me know what you think of the cover! And tell me if you're excited for Beyond The Darkness. <3 It's finally almost here!!!