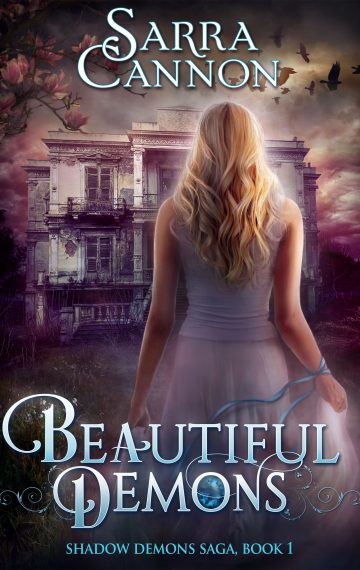 Book 1
FREE!
Available in:

eBook, Paperback

Published:

October 29, 2010
Download Beautiful Demons for FREE at:
AmazonBarnes & NobleGoogleiBooksKobo
Beautiful Demons is the first book in The Shadow Demons Saga.
Harper Madison isn't like other girls. She has extraordinary powers, but her inability to control them has gotten her kicked from so many foster homes she's lost count. Shadowford Home is her last chance, and she hopes Peachville High will be the fresh start she needs. But when evidence ties her to the gruesome murder of a Demons cheerleader, Harper discovers this small town has a big secret.
Short Excerpt:
The tone of his voice turned my body to melted chocolate. I steadied myself against the wall, afraid that if he moved any closer, I really would melt. I felt his nearness in my bones, a vibration of warm, flushed energy.

"You better get inside," he said, checking his watch even though it was probably too dark to see the time. The way he raised his arm and leaned forward brought his chest so close to me, I wanted to run my hand along the rippled muscles I felt certain I would find underneath his black t-shirt. "It's way past your bedtime."

My heart beat so hard in my chest my ears were filled with the loud thumping sound of it. I dipped under his arm and pushed open the barn door, grateful for the refreshing rush of cool, night air.

"I won't tell if you won't," I said.

"Your secret's safe with me," Jackson said. He drew an X over his heart as I ran toward the house, disappearing into the shadows.