One of the most common questions I'm asked lately is, "What is the best reading order for The Shadow Demons Saga?" I put together this page to hopefully help answer this question.
Please note that while you can read Books 1-9 of The Shadow Demons Saga straight through and skip the side stories, I promise you'll get a lot more out of this world if you read everything! Here is the best reading order for everything Shadow Demons related.
**The best way to start the series is with the Beautiful Demons Box Set: Books 1-3 for FREE
#2   Inner Demons
#5   Rival Demons
—>Here is where you have a choice. You can move straight on to Book #7 here, but you will miss some really fun parts of the overall story and some key elements in the timeline. If you want to read everything in the Demons world, I recommend, you read the following books in this order before continuing on to Book #7:
Sacrifice Me, The Complete Season One
Contains all six original episodes of Sacrifice Me.  The Demon, The Dream, The Darkness, The Dying, The Devil, and The Doorway
A side story featuring Allison from the original Demons books.
This is a mix of past and present, telling Jackson's back story and including a huge moment between Jackson and Harper in the present. Don't skip this one! Trust me!
These were just 4 short scenes I posted to my blog in anticipation of Emerald Darkness's release. You can still read them free here on my site.
**Since I'm listing everything published to date in this story world, I should mention there are two additional short stories that were published in anthologies over the past few years.
One is titled "Venom" and is a short backstory scene for Rend, the main hero from Sacrifice Me. That story is no longer published at this time, but I have plans to republish it soon.
The second story is titled "Red" and is a side story about a young witch from a ruby gate who meets a mysterious stranger in the woods. This couple will become important in Sacrifice Me, Season Two, so if you'd like to pick it up, it is currently available in the "Once Upon A Kiss" anthology, exclusively on Amazon. If you do not purchase your books at Amazon, give me a couple of weeks to publish this story separately, as well. It will be up soon!
How many books will there be in The Shadow Demons Saga?
This is another frequently asked question. Right now, I have plans for 11 books in the main series. Since Book 9 was just published, that means 2 books to go. As I'm writing, I am staying open to the idea that I might need 12 books to bring this to a close. Time will tell, but I know there will be at least 2 more! There will also be a second season of Sacrifice Me coming soon.
I have been toying around with the idea of a Venom series about the staff at Rend's club, but I haven't decided yet whether to write these books. If you're interested in a Venom series, let me know! I also have a feeling there will be more to come once the final Demons Saga book is published. Another spinoff, perhaps? 🙂
In the meantime, if you've read the entire Shadow Demons Saga and would like to read some of my other books, here is some information about my other series: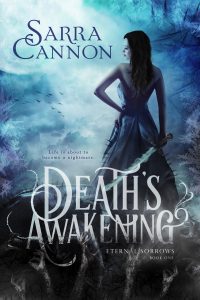 ETERNAL SORROWS SERIES:
#1   Death's Awakening
#2   Sorrow's Gift
This series is a genre mash-up of witches/magic and the zombie apocalypse. It's totally kick-ass and is told from multiple points-of-view. If you give it a chance, I know you'll fall in love with Parrish! This is a trilogy. Book 3 will be out later this year!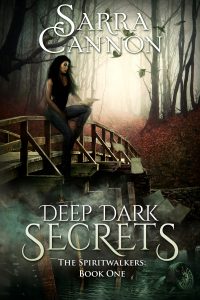 THE SPIRITWALKERS:
Only one book published in this series so far, but there are at least two more to come. I'm focusing on The Shadow Demons Saga for now, but I will get back to The Spiritwalkers series as soon as I can. I have always wanted to tell a story with a Native American hero and heroine since I am also part Native American. This was such a fun book to write, full of mystery and twists and turns.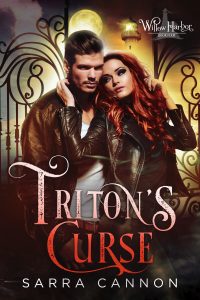 WILLOW HARBOR:
#1   Shifter's Fate by Alyssa Rose Ivy
#2   Vampire's Descent by Jennifer Snyder
#3   Hunter's Revenge by Juliana Haygert
#4   Triton's Curse by Sarra Cannon
#5   Siren's Song by Juliana Haygert
This is a group series I am writing with some of my best author friends! Together, we created the mysterious paranormal town of Willow Harbor, where everyone has a secret.
You can read these New Adult Paranormal Romances in any order, as they each stand alone. No cliffhangers! There are currently 5 books in the series, but there will be 8 total. My second book, Witch's Mark, will be out in July 2018.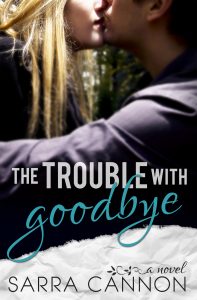 FAIRHOPE:
#1   The Trouble With Goodbye
#2   The Moment We Began
#3   A Season For Hope
#4   The Fear of Letting Go
#5   A Life With No Regrets
#6   The Trouble With I Do
**Books 1-3 are available in a bundle titled The Fairhope Box Set.
If you're looking for something different from all of the above, my Fairhope series is a completed series of 6 new adult contemporary romances. No witches or paranormal elements, just a small town full of friends who are trying to find their way in the world, despite all that life throws at them. These are romances, but they are also stories of great friendship. If you're looking for a more emotional read that will touch your heart, check out this series. Book 1, The Trouble With Goodbye, is FREE to download now.