Self-Publishing Guides and WalkthroughsRank ObsessionWord Count Progress MeterIndie Publishing Resources
Hello, Fellow Indie Authors!!!
If we've met before, then you know how incredibly passionate I am about Indie publishing!! Back in 2010, I took the plunge and started my own publishing company, Dead River Books, and set out to learn everything I could about self-publishing my work online. I've made a lot of mistakes along the way, but I've also managed to find some success, too. Believe me, I understand just how tough and overwhelming it can be to do it all yourself. I'd love to use what I've learned along the way to help you get started, too.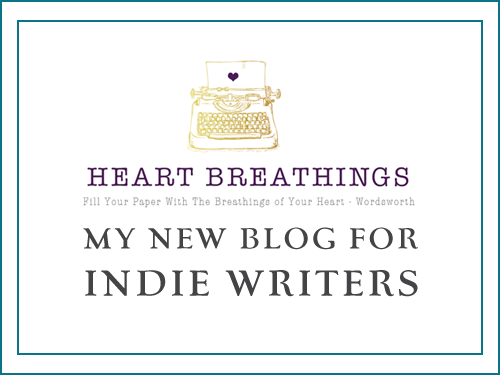 Below, you'll find tons of great resources, and I hope to be adding more as time goes on, so be sure to come back to check for more updates in the future.
Finally, I'm excited to announce the launch of my brand new blog, Heart Breathings. So many indie blogs and groups out there today focus solely on how to get more sales, write faster, push harder, be more, do more. Everyone is focused on numbers! That's not a bad thing, and there are a ton of great resources out there to help you market your books. However, it's also important to have a place where we can discuss the more emotional side of this Indie Rollercoaster. Come join me as I wax poetic on what it means to be a writer, how to handle the ups and downs of the business, and how much bullet journaling has changed my life.
Self-Publishing Guides and Walkthroughs
Check out my self-publishing guides for walk-throughs on how to publish your eBook on Amazon, Barnes & Noble, and other eBook retailers.
Indie Publishing Resources(Editors, Cover Artists, and More)
Check out my Indie Publishing Resources for lists of editors, cover artists, indie publishing blogs, forums, and other valuable resources you might find handy.
Rank Obsession(Track your rankings at Amazon)
If you find yourself constantly obsessing over your Amazon rankings and reviews, check out my free Rank Obsession website that my amazing husband, George, developed for me. All you have to do is sign in with your Google account and start adding links to your books. After about an hour, Rank Obsession will gather your reviews and rankings from Amazon. If you want, the program will even email you when you get a new review or your rank goes below a certain threshold. It's a great way to see all your current rankings on one page without slamming Amazon's site every five minutes :).
Feel free to also check out my Progress Meter. This is a simple word count tracking tool that you can embed into your site, Facebook page, or anywhere that takes HTML. Update it on the Progress Meter site and it updates everywhere the code is posted. That way fans can track your progress as you work on your magnum opus. You can even color code the meter to your own personal brand. This is another free tool developed by my husband. Did I mention he's amazing??