A DEMON'S WRATH: PART II is now available!!!!
Almost twice as long as part I, this novella from Jackson's point-of-view reveals a lot of his backstory after his brother was taken from the Shadow World. It also gives some amazing updates on what's going on now between Jackson and Harper, including a very special moment you won't want to miss!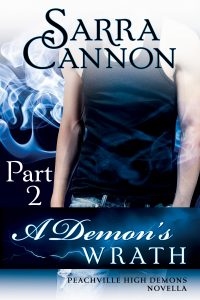 Amazon  |   Amazon UK  |  Barnes & Noble  |  Kobo  |  iTunes
Google Play coming soon!
Missed Part I? This 20,000 word novella updates you on what's going on right now with the Demon Liberation Movement, but more importantly, it takes you back to the Shadow World through a series of flashbacks as Jackson remembers his life when his brother Aerden was first taken by the Order of Shadows.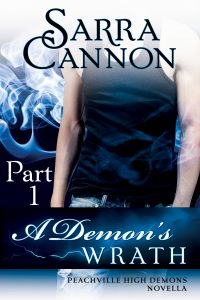 Buy A Demon's Wrath: Part I
Google Play (coming soon!)
PART II coming later this week!!!!
If you're just discovering my books, you might want to try out my Young Adult paranormal series, starting with Beautiful Demons.
Beautiful Demons is currently FREE pretty much everywhere. Amazon, Barnes & Noble, iTunes, Smashwords, and Kobo. I'm sure most of you who are visiting this site have already read the books, but I would appreciate it if you'd tell all your friends about Beautiful Demons and make sure they know it's free to download the first book in the series.
There are six books total in this series, and a spin-off series will begin in Spring 2014 with EMERALD DARKNESS.
Thank you so much for taking a chance on me and supporting me as an Indie author. I <3 my fans so much and appreciate every single one of you. I hope you'll take some time and explore my website, blog and books!
xoxo,